Trusted by Clients. Respected by Judges and Prosecutors.
Shapiro & Shapiro, PLLC was formed in 2011 when twin brothers Steven and David combined their decades of criminal defense knowledge and experience to establish a law firm focused exclusively on protecting the rights of people accused of crime.
The firm is one of the most experienced and respected criminal defense law firms in the State. They bring to the firm their extensive knowledge of criminal law and their long-standing relationships with the prosecutors, judges and other personnel. Shapiro & Shapiro looks forward to using that combined knowledge, expertise and dedication to assist clients charged in criminal matters.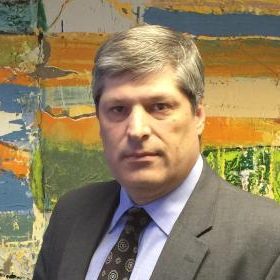 DAVID B. SHAPIRO
David B. Shapiro earned his J.D. Degree from the J. Reuben Clark Law School at Brigham Young University in 1992. He began his career defending the accused at the Salt Lake Legal Defender Association, where he worked for seven years as a trial attorney handling several thousand misdemeanor and felony cases. David left the public defender office to work for an Internet software company in San Francisco. When he returned to Salt Lake City in 2001, he established his own practice focused exclusively on criminal defense and continued his work assisting clients facing all types of criminal charges in Juvenile, Justice, District and Federal Courts.
David was elected by his peers to serve as the President of the 500 member Utah Association of Criminal Defense Lawyers (UACDL) and has served as a Board Member or Officer of that organization for nearly a decade. The non-profit organization is dedicated to promoting and protecting justice and is involved in educating attorneys so that they can better represent the accused. He is committed to improving the legal profession by protecting the rights of all citizens.  He is a graduate of the National Criminal Defense College in Macon, Georgia.
David was selected by Utah Business Magazine to be one of Utah's Legal Elite for 2015.  He has been named as one of the Top 100 trial lawyers in Utah by the National Trial Lawyers Association and maintains a perfect 10 rating from legal referral service website avvo.com where he has also been awarded the prestigious Client's Choice award in 2016.
Mr. Shapiro is admitted to practice law in State and Federal Courts in Utah and Arizona. David is fluent in Spanish and frequently represents Spanish speaking clients in criminal matters.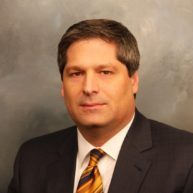 STEVEN G. SHAPIRO
Steven is a 1992 graduate of the J. Reuben Clark Law School at Brigham Young University. He began his legal career with the Salt Lake City firm of Clyde, Pratt & Snow where his practice included criminal defense work in local and national white collar cases predominantly in Federal Trial and Appellate courts.
Steven then moved to the Salt Lake Legal Defender Association to begin a practice focused on criminal defense in the State courts. In his more than 13 years of public defense work, Steven gained extensive experience in cases ranging from minor infractions to the most serious offenses.
With many years of significant courtroom and trial experience and training, Steven was one of a small handful of Utah attorneys qualified under law to serve as court appointed counsel in death penalty cases. In that capacity on multiple occasions he successfully negotiated resolutions that avoided the death penalty and literally spared the life of his clients.
After leaving public criminal defense work, Steven has continued to focus exclusively on criminal defense in State and Federal Court. He has represented clients in a number of high profile cases ranging from murder to child sexual offenses and is a proven advocate for his clients.
As a result of his ability to demonstrate weaknesses in the evidence and his dedication to his clients and the protection of their rights, he has recently secured outright dismissals or jury trial not guilty findings for clients facing serious charges including rape, child sex abuse, aggravated sexual abuse of a child, sodomy on a child, residential burglary and felony drug offenses. He brings that same devotion to each case.
Steven is a graduate of the National Criminal Defense College at Mercer School of Law, Macon, Georgia, and has been appointed as a mentor for young lawyers by the Utah Supreme Court. He is admitted to practice in State and Federal Court in Utah, Idaho and Washington and is fluent in Spanish.  Steven has been recognized by his peers as one of the State's top Criminal Defense attorneys by having been named by Utah Business Magazine as one of Utah's Legal Elite for 2013, 2014 and 2015.